IDogs have been part of the cinema since the starting of the era. If you don't like the movie or the cast, then you'll at least like the dog. So if you think dog is the best thing that has ever happened to you then you are surely going to like these movies.
Check our favourite dog flicks which we have compiled for you.
Marmaduke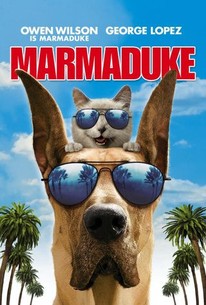 Marmaduke is a lovable Great Dane who moves with his family from Kansas to California and is trying to adjust in the new surroundings. From dogs surfing to falling in love to getting stuck in sewers, Marmaduke has his own weird ways to create havoc.
Beethoven
The Beethoven is a series of eight movies, television series and a video game too. The story revolves around a family who adopts a dog in spite of the father's resistance. While the dog helps the family on numerous occasions but also falls in trouble many times.
Turner and Hooch
Turner and Hooch is a 1989 comedy movie featuring Tom Hanks and and Beasley the Dog as main characters. Tom Hanks plays a detective who is well groomed and organised. When his friend is murdered, he is forced in to keep the smelly mutt, Hooch who apparently is the only witness to the murder. This movie has moments that every dog lover can relate to.
Bolt
Bolt is a 2008 Disney animated movie. Bolt, an American white shepherd thinks he has superpowers just like his character. When he believes that his human, Penny, has been kidnapped, he sets out on a cross-country journey to "rescue" her only to discover his real self.
101 Dalmatians
This movie is about Dalmatians Pongo and Perdita and their fifteen puppies  The puppies are stolen by the evil Cruella De Vil who wants to make them into a coat. The parents then set a mission to rescue their puppies. The film is based on a novel by Dodie Smith and is one of the Disney's most popular films.
Marley and Me
Marley and Me is about a couple John and Jenny who adopts a cute little puppy Marley. The puppy eventually grows into a 100 pound dog who crashes door, steal women's undergarments and eat almost everything. Yet Marley's heart was pure and he was part of the family when the couple suffered miscarriage or bought their first baby home.
Beverly Hills Chihuahua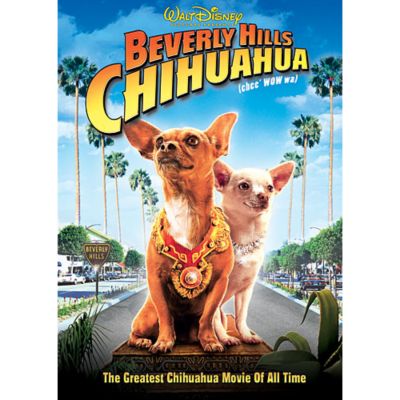 Beverly Hills Chihuahua is a 2008 American comedy movie produced by Disney. The story is about Chloe, who wears a diamond collar and lives a luxurious life in the Beverly Hills. While on a vacation in Mexico she gets dog napped but a wise German Shepherd Delgado, helps her find her way home.
Eight Below
Eight Below is a 2006 adventure drama film featuring Paul Walker. The story is about a pack of sledge dogs who gets caught in an Antarctic storm and try their best to survive in the harsh climate. They are later rescued by their owner.
Homeward Bound: The Incredible Journey
Three pets a golden retriever, a cat and a bulldog puppy are left behind by their family while they go on a vacation. Thinking they have been abandoned by their loved ones they travel across mountains and plains to find their owners.
The Adventures of Milo and Otis
The Adventures of Milo and Otis is about a cat and a dog who grew up together on the same farm. They are separated but they begin a journey to find each other.