I love wearing heels. It makes my legs look amazing plus I feel more confident. Moreover men love a women in heels and as per a report high stiletto tends to draw the most attention.
As much as I love heels wearing them for a long period of time can be painful and cause blisters.
And If you have been following style blogs and celebrities, you'll see they have been ditching heels and opting for practical shoes.
Not only the sneakers are comfortable but they are also versatile. You can wear them for a brunch, shopping and with a dress or a skinny jeans.
So lets ditch the heels and fill up our closet with these new stylish sneakers.
Adidas Original SuperStar
These are the basic and most iconic pair of sneakers.
Buy it from Here
Sole Story Sequin Detail 
These vibrant shoes will definitely add a spark when teamed with your outfit.
Buy it from Here
Stars That Shine The Brightest Sneakers
Pair them with skinny jeans and a backpack for a stylish look.
Buy it from Here
Glossy Sneakers with Perforations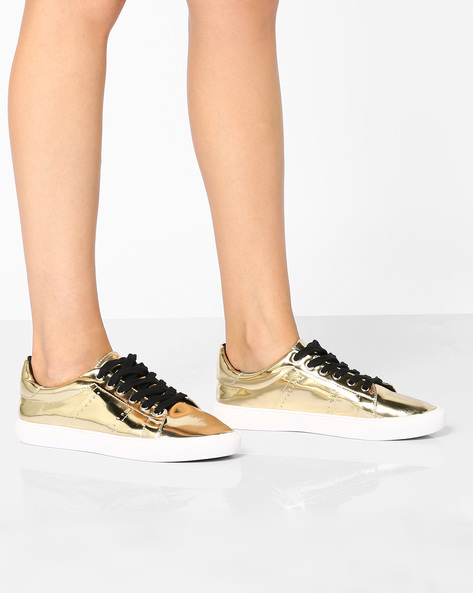 These golden glossy sneakers is definitely in our lust list.
Buy these from Here
Colorful Hearts Printed Sneakers
Loving these colorful stylish sneakers plus they are very affordable.
Buy it From Here
LED Sneakers
My favorite!!
Buy it from Here
Truffle Collection White & Blue Sneakers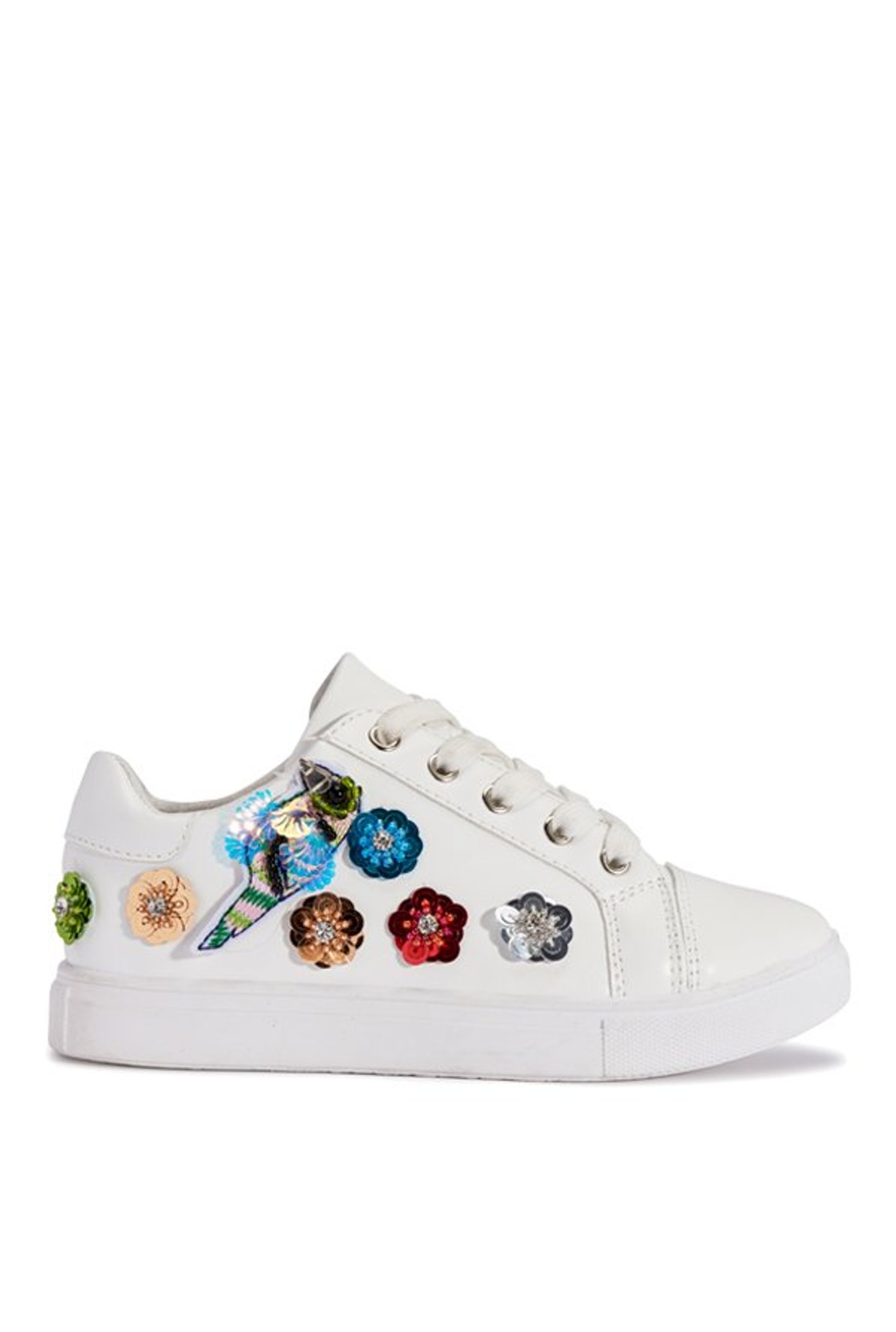 We love bling that's why this is on our list.
Buy it from Here
Bang Bang Sneakers
Absolutely adorable.
Buy it from Here
Floral Applique Trainers
KOOVS never fails to disappoint us.
White is Right Sneakers
Loving these white beads sneakers from Lulu and Sky
Also check out post on Best Summer Sandals for Summer