Style Guide : The Best Sandals for Summer 
Its that time of the year when we are in the middle of the peak summer temperatures. And a casual sandal becomes the go-to shoe of choice for summer.
Sandals are the best way to show off your perfectly painted nails and beat the heat. One also needs to be comfortable but still look chic at the same time.
While some loves neutrals, some lean towards colorful flat sandals. I am hoping to add lots of sandals to my closet this summer because one can never have enough shoes. 🙂
So take a look at my top 10 picks for summer sandals.
Misfit Panda Cut Out Sandals
We loved these cutout sandals. Its unique and perfect to show your freshly done manicure.
Buy it from Here
Toe Ring Flat Sandals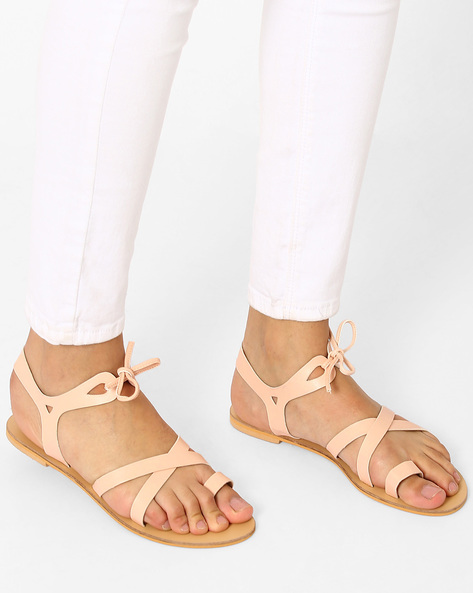 We love the tie up detailing of this sandal. Brownie points for the color.
But it from Here
River Island Strappy Flat Sandals With Pom Poms
We loved these statement gold pom pom sandals.
Buy it from Here
Cerulean Tassel Sandals
You can wear these tassel sandals with a dress or jeans and add a boho vibe to your look.
Buy it from Here
Artistic Identity Flats
These are simple but will add a pop of color to your outfit. Plus its budget friendly.
Buy it from Here
Beaded Sandals with Ankle Straps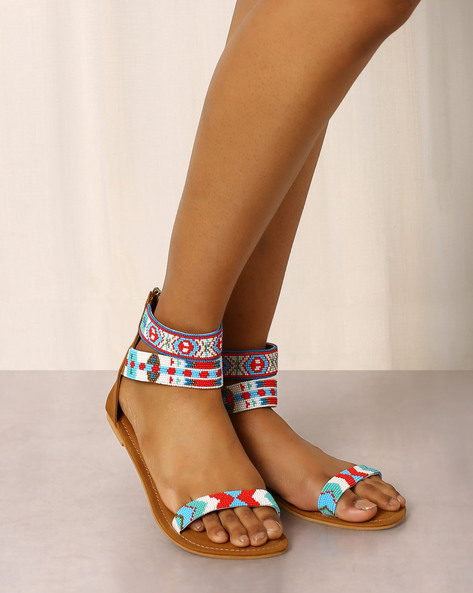 If you are into beads and indie looks then this is the sandal for you.
Buy it from Here
Side Riveted Flat Sandals
I recently bought this sandal and I must say that the quality is very good.
Buy it from Here
Tan Tie Up Sandals
We are crushing on these tan tie up sandals.
Buy it from Here
Flat Gladiator Sandals
If you are a fan of gladiators then you should definitely add these in your collection.
Buy it from Here
Ribbon Fringed Flats
You can wear these with traditional as well as modern dress.
Buy it from Here