Celebrities these days aren't afraid to show the world what they've got, providing bold and daring looks on the red carpet. Who can forget 2014 CFDA awards when Rihanna wore a completely sheer, Swarovski crystal–studded Adam Selman gown that left very little to the imagination.
So we bring you 10 of the most risque and nearly naked outfits worn by the celebrities.
Miley Cyrus never fails to entertain us. She wore a rhinestones dress at the 2015 MTV Video Music Award and we are not sure what is going on here.
Rihanna bared her nipples and bottom in a see through sparkly gown in CFDA Awards 2014.
Singer Bleona Qereti made our eyes popped out with this sheer dress, barely there nipple covers and a thong. The only accessory she wore is her black heels.
Now that definitely puts Christina Aguilera on the top of the most outrageous clothes worn by celebrities.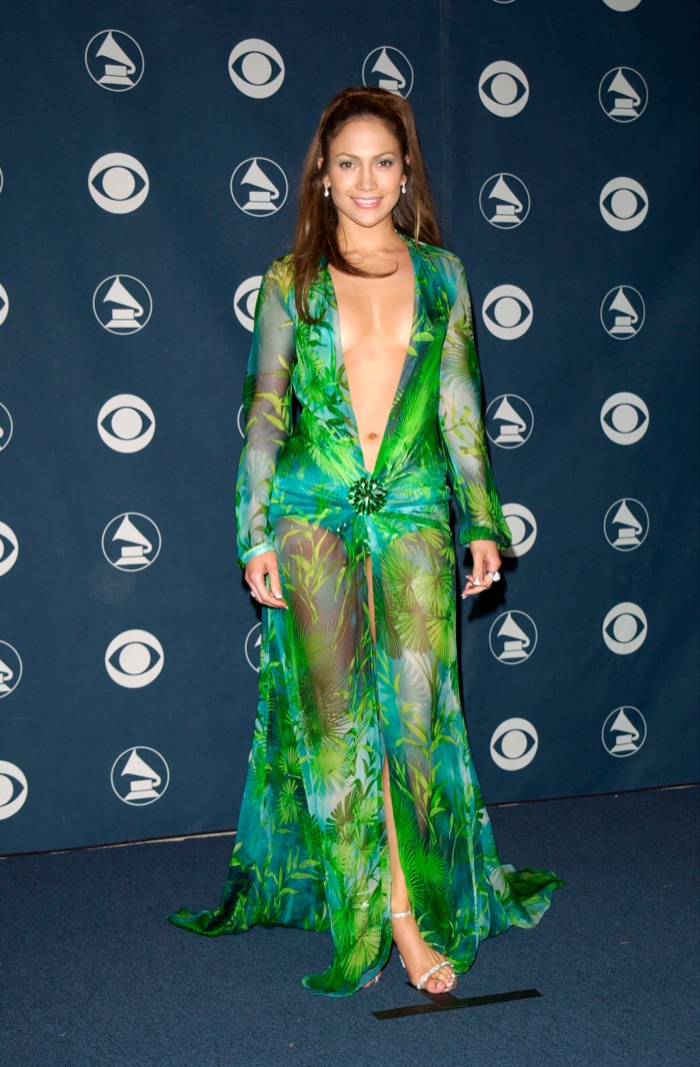 The green Versace dress worn by Jennifer Lopez in the 2000 Grammy Awards not only caught the world's attention but led to the creation of Google Image Search.
The Iron Man star Gwyneth Paltrow stunned everyone when she wore an ensemble to the Iron Man 3 premiere that didn't allow much room to wear an underwear.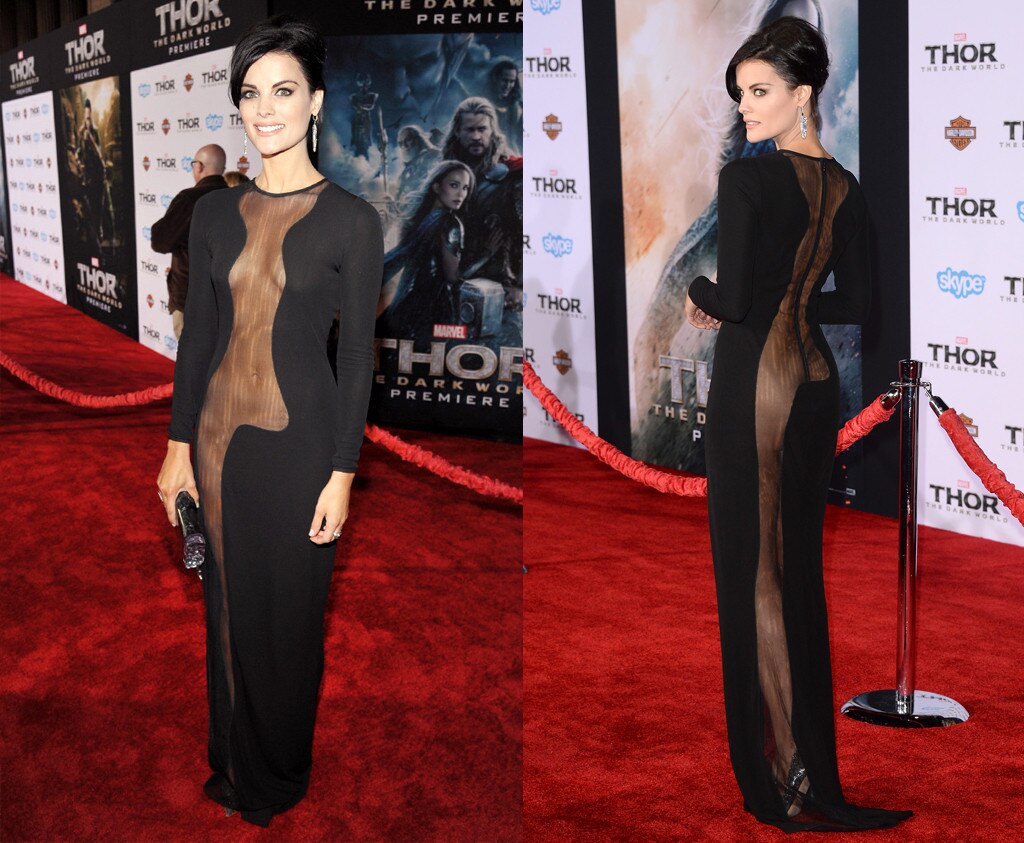 Our jaws dropped when we saw what Jaimie Alexander wore at her movie Thor premiere. As per Jamie she was wearing something under the dress, which are trying to figure out. But hey who can argue with a Nordic God?
Toni Braxton made heads turned when she wore Caligula-era torn sheet dress on the red carpet of Grammy Awards 2001. We are not sure which part of the dress was made to cover up.
We don't even want to start with Rose McGowan's dress/thong/mesh at the 1998 MTV Awards. 
Elizabeth Hurley wore a black Versace dress, when she accompanied Hugh Grant to the premiere of Four Weddings and a Funeral in 1994. The dress was held together by several oversized gold safety pins.